From the ABC News website dated August 4, 2011. Written by Ben Forer.
Unfortunately this article is short on details. Mainly, what is the reasoning for this to be called a freedman's cemetery. Seems like the local historian is pretty sure on this but it still would have been nice to have some information. Still, an interesting find.
One of the worst droughts in Texas history is helping archaeologists unearth a small piece of American history, a graveyard for freed slaves.
While the heat may be taking a toll on crops, livestock and people's livelihoods, it has helped archaeologists uncover two graves that are believed to have been buried for more than a century.
"This grave was actually uncovered by erosion from the water. It was several feet deep years and years ago," Sgt. Hank Bailey of the Navarro County Sheriff's Office told
ABC News Dallas-Fort Worth affiliate WFAA-TV
.
Cemeteries were marked and moved before the Richland Chambers Reservoir in Navarro County, Texas, was filled in the 1980s, but this small cemetery without tombstones went unnoticed.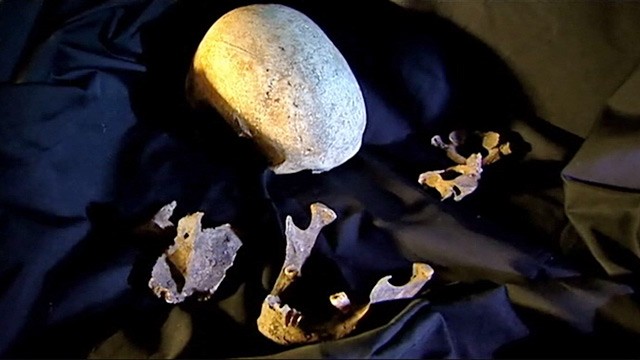 A 19th century slave cemetery has been revealed by the recent Texas drought

Human remains were initially discovered in 2009 by boaters when the water level was low, but the water rose quickly and archaeologists and historians have been waiting ever since for the reservoir to reveal the cemetery again.